Warranty:
| | |
| --- | --- |
| | We guarantee the products we sell. This way you can enjoy the security of the service background and product support. We provide a minimum 12-month warranty on all products we sell. The warranty period for the given product is always indicated on the product sheet. |
If you are not satisfied with the product you purchased, return it within 14 days
to our address and we will refund the full purchase price!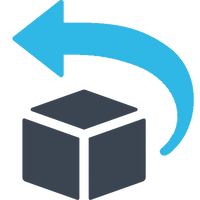 The detected defect must be reported at one of the contact details indicated under the contact menu item.
You have the right to cancel your order without giving any reason within 14 days.
If you would like to cancel your order (and return the product(s) if you already get it) please fill the below form.
Please note that refusal to accept the package will not be considered a cancellation and in this case the shipping costs incurred will be charged. It is possible to cancel the order until the package is sent, after which you can cancel the purchase within 14 days of receipt.